Posted on November 15th, 2010
(BSC)  A hooded man, under an American flag, feeling up a nun, at the direction of Uncle Sam.
Why does that sound like a description for some type of sex crime?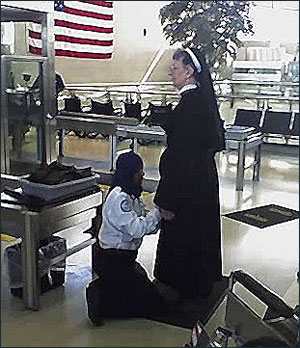 You can never be made into a slave, you can only allow yourself to become one.
Resistance IS Victory.
Leave a Reply
You must be logged in to post a comment.
---