Posted on September 23rd, 2012
From the Journal Food and Chemical Toxicology, a new study proving Monsatan's glyphosate Roundup herbicide and "Roundup-Ready" glyphosate-resistant GMO corn causes horriffic cancers in Rats when consumed in moderate quantities.
Time to revive the "shut up and die" tag.
► A Roundup-tolerant maize and Roundup provoked chronic hormone and sex dependent pathologies.
► Female mortality was 2–3 times increased mostly due to large mammary tumors and disabled pituitary.
► Males had liver congestions, necrosis, severe kidney nephropathies and large palpable tumors.
► This may be due to an endocrine disruption linked to Roundup and a new metabolism due to the transgene.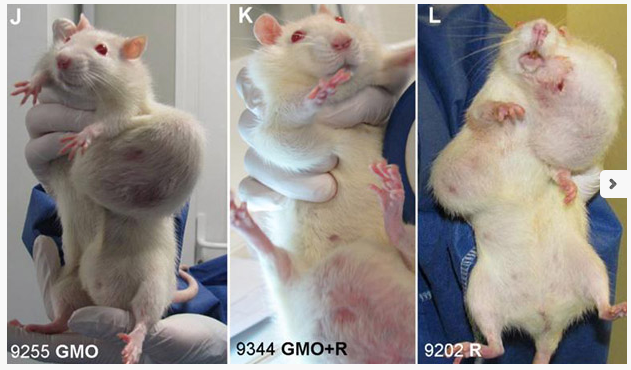 Leave a Reply
You must be logged in to post a comment.
---