Posted on November 20th, 2009
Albuquerque (UPI) Nov 18, 2009
New laser weaponry being developed at Boeing has dealt a telling blow to airborne aircraft — all of them unmanned — in successful tests that take military laser technology a few steps closer to assuming a key role in future conflicts.Laser weapons are seen by industry analysts as a major step toward a more effective — and more cost-effective — deterrent to enemy threats from the air. Laser weapons can be fired at enemy targets without any apparent risk to human crews involved. However, most defense laser technologies are still many stages behind fictional depictions of laser weapons in Hollywood films.
Boeing units in Albuquerque and St. Louis, as well as the U.S. Air Force, U.S. Army and Naval Air Warfare Center in China Lake, Calif., took part in the tests to advance the feasibility of lasers in warfare.
The Boeing Co. said its tests demonstrated the ability of mobile laser weapon systems to track and destroy small unmanned aerial vehicles — until then a unique mission.
During the U.S. Air Force-sponsored tests at the Naval Air Warfare Center in China Lake, the mobile weapon, called the Mobile Active Targeting Resource for Integrated Experiments, took part in the tests.
MATRIX was developed by Boeing under contract to the Air Force Research Laboratory. It is a mobile, trailer-mounted test bed that integrates with existing test-range radar. MATRIX used a single, high-brightness laser beam to shoot down five UAVs at various ranges. The sixth aircraft was shot down by Laser Avenger, a Boeing-funded initiative. Representatives of the Air Force and Army watched the tests.
"The Air Force and Boeing achieved a directed-energy breakthrough with these tests," said Gary Fitzmire, vice president and program director of Boeing Missile Defense Systems' Directed Energy Systems unit. Industry analysts said the potency of the laser beam was one of the issues being worked on before the tests.
Boeing indicated the tests allowed for powerful laser beams to home in on and destroy the intended targets. "MATRIX's performance is especially noteworthy because it demonstrated unprecedented, ultra-precise and lethal acquisition, pointing and tracking at long ranges using relatively low laser power," said Fitzmire.
As warfare becomes technologically advanced there is support on all sides for developing technologies that involve less and less of the human resource that is considered most politically sensitive, analysts said.
Wars that are fought with minimum human input from members of a nation's armed forces are seen less likely to be controversial than conflicts that involve greater human input, as with ongoing wars in Afghanistan and Iraq, analysts said.
Bill Baker, chief scientist of the Air Force Research Laboratory's Directed Energy Directorate, praised his team and Boeing for the successful UAV shootdowns.
"These tests validate the use of directed energy to negate potential hostile threats against the homeland," Baker said. "The team effort of Boeing and the Air Force in developing MATRIX will pay major dividends for the warfighter now and in the years ahead," he added.
As part of the overall counter-UAV demonstration, Boeing also successfully test-fired a lightweight 25mm machine gun from the Laser Avenger platform to potentially increase the capability against UAV threats. This test falls into the category of a hybrid, combining laser with conventional methods.
Boeing Integrated Defense Systems, a unit of The Boeing Co. with headquarters in St. Louis, is one of the world's largest space and defense businesses and a versatile manufacturer of military aircraft. It is a $32 billion business with 70,000 employees worldwide.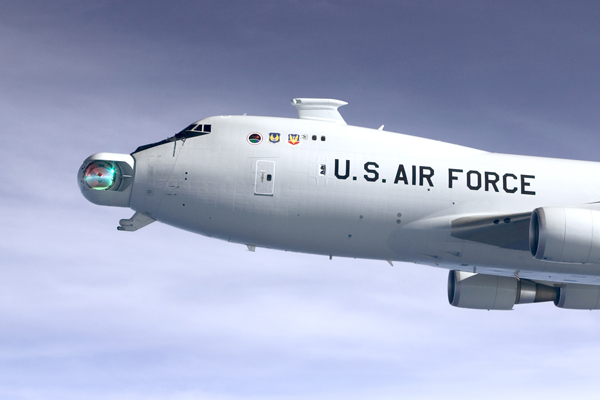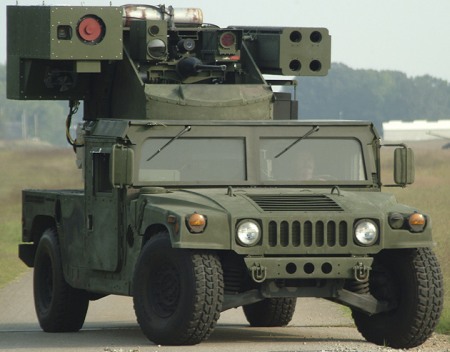 Leave a Reply
You must be logged in to post a comment.
---